Michael J Desroches, Senior Pastor
BA, MA
Michael Desroches and his wife Anita founded Spirit Life in 2001. Pastor Mike is the senior Pastor of Spirit Life Worship Ministries. He has a strong burden to encourage and strengthen both believers and non-believers into a relationship with Jesus Christ through the fellowship of the Holy Spirit. He is a gifted Psalmist and teacher of the Word of God.
​
Pastor Mike has traveled the globe ministering to the sick and the lost in healing and miracle crusades across the globe.
​
He has resided with his wife, Anita, and their three children in Palm Coast since 1987 preaching the Gospel of Jesus Christ.
​
Pastor Mike also serves as Chaplain at the Flagler County Detention center and formally as the Flagler County Sheriffs office since 2007.
​
​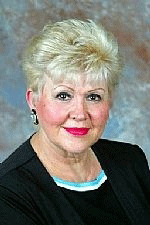 Marcia Fingland, Associate Pastor
Marcia has been with Spirit Life Worship Church since its inception. She is an Associate Pastor and "Pastor on Call" whose primary responsibility is to assist Pastor Mike with the daily emotional and spiritual needs that arise with the members of our Church. She moved to Florida from Michigan and after praying for direction as to what church to attend, was led to Spirit Life Worship Church. She has been blessed with 3 sons, 1 daughter and 5 grandchildren.
Marcia has always been part of the Roman's 8 intercessory prayer team and strongly believes that this is the foundation for the church. She is a member of the Board of Directors.
Barbara Latourelle, Elder

Barbara is an Elder of Spirit Life Worship Church. She carries many responsibilities, but her primary ministry is administrative assistant to Pastor Mike. She is a member of Romans 8 intercessory prayer team and also on the Board of Directors for the church.
In 2004 she moved to Flagler Beach Fl. with her late husband Ron and searched for a Church that was Spirit Led and taught about the Holy Spirit. They joined the Spirit Life Worship Church family in 2005. Barbara has found that her church family is the greatest expression of love and grace in Christ Jesus. Her favorite scripture is Phil 4 :13 "I can do all things through Christ, who strengthens me."
1 Peter 5 (NIV)
To the Elders and the Flock
To the elders among you, I appeal as a fellow elder and a witness of Christ's sufferings who also will share in the glory to be revealed: 2 Be shepherds of God's flock that is under your care, watching over them—not because you must, but because you are willing, as God wants you to be; not pursuing dishonest gain, but eager to serve; 3 not lording it over those entrusted to you, but being examples to the flock. 4 And when the Chief Shepherd appears, you will receive the crown of glory that will never fade away.
Pastor Charles is our associate Pastor. He serves in the Jail ministry and has powerful story of redemption and restoration.



He is a powerful teacher of the Word of God.